Kung Fu Panda 2 leads the 2011 Annie Award nominations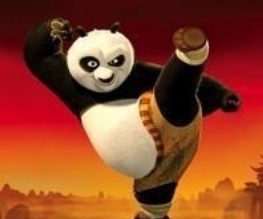 The Annie awards (organised by the International Animated Film Society) are a yearly celebration of brilliant work in animation world-wide, and are often a good indication of where Animated Oscar nods are going to go. They also have the added bonus of sounding a bit like the cartoon preferences of a golden-toned cockney orphan. This year, it looks like all eyes are pointed approvingly at Kung Fu Panda 2, which received 12 nominations across the 28 possible awards. Other high-ranking contenders included Rango and Puss In Boots, both of which totted up 9 nominations each.
Aardman's Arthur Christmas got a few nods too – Best Feature, Best Writing in a Feature, as well as one for Storyboarding In A Feature Production (YEAH! YOU GO AARDMAN STORYBOARDER KRIS PEARN!). Pixar's Cars 2 also gained 6 nods in total – again including Best Feature – but it's Dreamworks who have the advantage this year; with the combination of Puss In Boots and Kung Fu Panda 2 . Of course, we'll have to wait until the prizes themselves are announced to see who comes out on top, but considering our embarrassingly passionate review of Po's second kung-fu outings, we can only promise swift retribution to those who fail to acknowledge his talents.
How To Train Your Dragon cleaned up in the 2010 awards – is it going to be another year of Dreamworks domination? Only time will tell…
About The Author