Tom Hooper to shoot Les Mis in 2D like a wonderful, sane man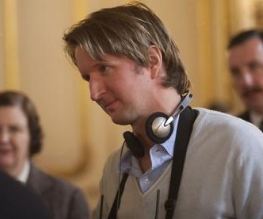 Hurray! After letting us all worry for bloody ages about the possibility of him shooting Les Mis in POINTLESSLY EYE MAIMING 3D, lovely Tom Hooper has told us all firmly that he's decided against it. Thank goodness for that.
Speaking at the BIFAs, the King's Speech director told the BBC that his choice was mainly practical, stating that "some people will physically struggle with [3D]. If you have a certain type of eyesight it can be more demanding than watching a normal movie." He also repeated what annoying, jumped-up internet bloggers like us have been saying for months – that the story is strong enough that it doesn't warrant the need of a 3D draw. Also, it means it will be cheaper for us, the lowly pundits. Vive la révolution!
This is the best news we've heard since that day we pretended he hadn't cast Anne Hathaway as Fantine. Roll on Dec 2012!
About The Author