Lizzy T in online engagement denial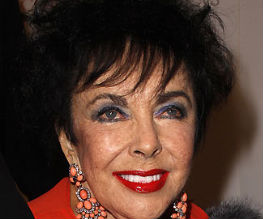 Take back that John Lewis gift card and cancel that suit-fitting. Despite strong rumours to the contrary last week, marriage-addict Dame Elizabeth Taylor has denied that she is to wed her manager Jason Winters. In equally as shocking news, Taylor, 78, announced her non-engagement via that well known pensioner-friendly website, Twitter. The mind truly boggles.
Tweeting this past Monday, Taylor said that "The rumours regarding my engagement simply aren't true. Jason is my manager and dearest friend. I love him with all my heart." Marriage to Winters, 48, would surely have seen Dame Elizabeth usurp both Demi Moore and Courtney Cox as Hollywood's leading cougar.
Gutted that Dame Lizzy T won't be walking up the aisle for the ninth time or relieved by this online engagement denial? Let us know below…
About The Author