Malin Akerman replacing Lohan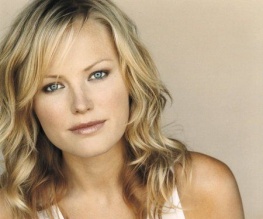 It's somewhat unsurprising that troubled "celebrity" Lindsay Lohan has been given the boot from writer/director Matthew Wilder's Inferno production. Having been given months to sort out her personal life, producers finally had enough with constantly postponing the production and have now found a replacement in the sultry sexy form of Malin Akerman for the Linda Lovelace biopic.
Inferno: A Linda Lovelace Story will focus on the life of the former adult actress bearing the same name, who was made famous by the vintage adult film Deep Throat. Lovelace, in the wake of her career, released an autobiography detailing her experiences within the industry and Wilder's film is set to portray this – now with Akerman in the lead role. The blond beauty is no stranger to bearing all on camera and while the film will undoubtedly raise some eyebrows because of its subject matter, the Swedish star's commercially successful track record will definitely put the adaptation in a better position than Lohan could ever do in the same role.
About The Author