Margot Robbie to star in Z for Zachariah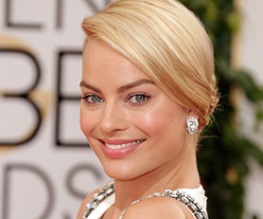 Margot Robbie, the Australian actress who has just become a Big Thing off the back of her role in The Wolf of Wall Street, is in talks to confirm her next starring role – opposite Chiwetel Ejiofor and Chris Pine in Z for Zachariah.
We previously reported that Amanda Seyfried was due to star in the post-apocalyptic indie flick, but she had to move on after the production schedule got shunted back a year. Should the current talks conclude successfully, Neighbours alumna Robbie will inherit her role, which is being tweaked to make the character of Ann older.
Directed by Craig Zobel (he co-founded Homestar Runner and made two films we've never heard of) from a script by Nissar Modi (appears to have done literally nothing ever), Z for Zachariah is adapted from the novel by Robert C. O'Brien. We remember reading it in Year 7 and getting quite upset, because everyone dies and Ann's all alone and then the one guy who isn't dead turns out to be a bit rapey. Guessing that's Chris Pine's role.
Have you read Z for Zachariah? Did you wish a grisly death on Loomis? Let us know below!
About The Author