Marketing Saga Continues: Toy Story 3 Part… 100?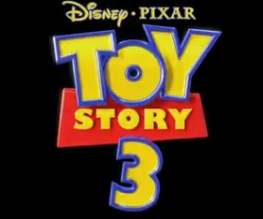 OK, we've been promised that this time, this time, is the final venture out into the world of Toy Story 3 marketing before the film hits us this summer. Admittedly, team Pixar have dragged out this campaign for as long as they possibly could, drip feeding us pictures of new characters, posters and little hints as to possible story for months now. The most infuriating thing is that… we bloody love it. We know we shouldn't, we know we're being manipulated, we know it's all a dark hearted marketing plan to grab at our souls and our wallets. We just don't care. Yay Toy Story 3!
So, with that in mind, here are the final two new characters – Book Worm and Big Baby. Enjoy them in all their soul-grabby glory. Hurrah for everyone!
Are you sad about the end of the Toy Story 3 online marketing push? Let us know below!
About The Author