Megan Fox drops out of Transformers 3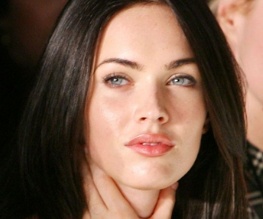 After mega-arguments with Michael Bay, super-babe Megan Fox has confirmed that she has quit the Transformers series. Apparently Paramount are seeing this as a good thing, as "giving Shia LaBeouf a new love interest makes more sense for the story". Yes. A logical and emotional mature storyline is, after all, the reason we all go and watch the Transformers movies.
So who's going to be taking the reins (and by reins, we mean tight fitting trousers,) in Transformers 3? Ladies currently being considered include Gemma Arterton, Ashley Greene and Zoe Saldana – all very hot names right now. No doubt they'll add their own spice to the part, but at the end of the day, the role isn't exactly a massive stretch for a serious actress. We're sure that no matter who gets picked, those trousers wont be left behind. Which, frankly, is all we can ask for.
Who can replace le Fox in your opinion? Tell us your thoughts…
About The Author