Millennium Series One Step Closer to Hollywood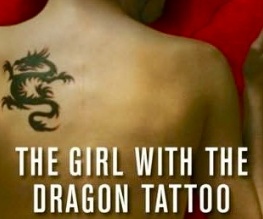 Stieg Larsson's bestselling Millennium trilogy is inching closer to the big screen, with Sony in talks to develop American film versions of the three books, and the first of the Swedish versions due out early next year.
In the grand tradition of Hollywood desperately latching onto easy literary millions, the entertainment giant was chomping at the bit to make the books into films as soon as they  skyrocketed up the bestseller list Harry Potter-style. But the fact that the three books were discovered after the Swedish author had died and published posthumously has created quite a few litigation issues, which are responsible for the hold-up in film negotiations to date.
It's a shame too, because there's certainly a great team signed up for the project. Producer Scott Rudin's previous credits include There Will Be Blood and Revolutionary Road, while Steve Zaillan, who adapted Schindler's List for the screen, has signed on to pen the screenplay.
Meanwhile, the film industry in Larsson's home country has been a little more successful in navigating the legal problems. The Swedish version of the first book, The Girl With the Dragon Tattoo, which introduces the sleuthing duo of journalist Mikael Blomkvist and counterculture hacker Lisbeth Salander, will be released in UK cinemas on March 12. Reviews so far have reported it's a seriously intelligent and watchable thriller.
Think the Millennium books would make a good movie (as long as they're not starring Tom Hanks)? Tell us why or why not.
About The Author