Mission: Impossible 5 teed up for Christopher McQuarrie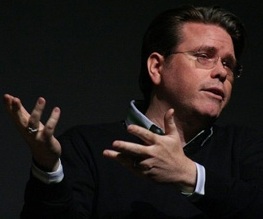 Mission: Impossible 5's existence didn't need an announcement, but Ghost Protocol's $700m haul was surely an indication that we hadn't seen the last of Ethan Hunt. The rumour mill is gathering steam, and an early suggestion to steer the next M:I is Jack Reacher wheelman Christopher McQuarrie. Tom Cruise and Paramount are reportedly pleased with Jack Reacher, and feel it's a partnership worth continuing.
There's no word on M:I 5 yet regarding plot or characters, but with Cruise obviously set to return, McQuarrie seems an ideal fit. The two have worked together in the past on Valkyrie, as well as McQuarrie lending his pen to some of the final drafts of upcoming sci-fi All You Need is Kill. It's complete speculation at the moment, but Cruise still has a few friends at the Dream Factory. When his name is attached to surefire titles like the M:I franchise, there's more than a chance he'll have some say in who's making him jump through the hoops.
McQuarrie is a pair of safe hands, and with M:I producer JJ Abrams reportedly also enthusiastic about the idea, watch this space for confirmation sometime in the future.
About The Author