New Black Swan poster online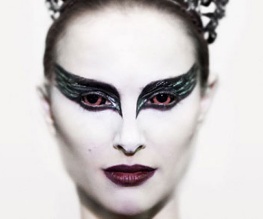 After reading the internationally rave reviews of Darren Aronofsky's Black Swan, it's fair to imagine that everyone in the wider world is pretty excited about seeing it (incidentally, you can check out our own infinitely superior review here). Well, good news everyone! Another poster has appeared online to whet your feather-loving taste-buds.
The poster features Natalie Portman as the titular swan – a character that during the course of the film unlocks the prim and proper dancer's darkest desires. Portman looks as gorgeous as ever, and this new photo ties in very well with the marketing so far.
Take a look, and start counting down the days to January 21st… (and click on the picture for exciting bigness)

About The Author