New poster for Michael Fassbender's Shame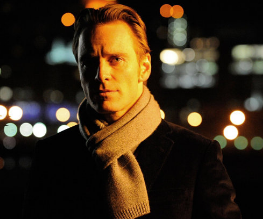 It's not that surprising that a project helmed by Steve McQueen and starring Michael Fassbender and Carey Mulligan can afford to be fairly minimal with their advertising. We see this poster as an elegant shrug at the rest of the world. They know we're going to see it, it's as simple as that. Damn them. Damn their knowledge.
Shame sees Fassbender star as a sex-addict who tries his best to curb his actions, but when his sister (Mulligan) comes to stay his careful system is interrupted. Sexy results are pretty much guaranteed.
POSTER:
Shame is released in the UK on the 13th January – but hopefully we should have a review for you soon courtesy of the London Film Festival. STAY TUNED.
About The Author