New poster for Sodebergh's Haywire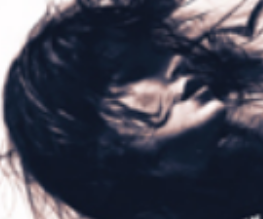 For a man who's sworn off making any more films, Steven Sodebergh sure is making a lot more films. As well as directing the recent sneeze-fest Contagion,, agreeing to take on Arthur And Lancelot , and deciding to make, like, seven other films mainly about Channing Tatum he's also going to be promoting his upcoming action thriller – Haywire.
Apparently taking his action stars with a pinch of Salt , Haywire centres on Mallory Kane – a government agent usually contracted for the most dangerous, cameo-filled missions the YooSA has to offer. But when an assignment ends with Mallory being double-crossed by members of her own team, she's forced to go on the run, searching for the truth amidst flying bullets, Michael Fassbender and probably a lovely body-suit. It looks like a high-octane, deliciously fast-paced action flick, stuffed to the brim with Hollywood's finest. Poster!
What's interesting is that although the star-power is pretty breathtaking, the leading lady is none other than Gina Carano – professional fighter and martial arts specialist. Did Sodebergh decide to opt out of casting a recognisable female lead in order to up his action potential? We're quietly excited about this one…
About The Author