New project for Drew Barrymore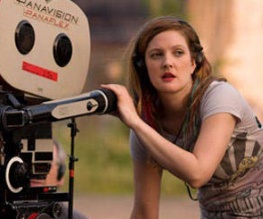 Drew Barrymore is set to produce and direct Heist Society, an adaptation from the young-adult novel by Ally Carter.
If we're truly honest, the plot sounds a little cheesy. It's based around Katarina Bishop – the daughter in a family of cat burglars – who rejects her upbringing to become a stand-up member of society only to, wait for it, assemble of team of burglars to steal some stolen art that her father already done gone stole. Get it?
Despite this rather dubious storyline, we trust Drew to come up with the goods, and with Warner Bros having won a bidding war with Disney, Paramount and Summit over the rights to the book, there's obviously something special about it.
This is the second project this year from Barrymore as she is directing How to be Single, and the new film also sees Drew team up once again with Whip It writer Shauna Cross, so if her previous directoral attempt is anything to go by, Heist Society is set to be a good'un!
About The Author