New Prometheus 'ad' showcases Fassbender's David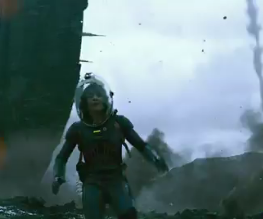 Clever, clever Fox. Having shown us all how viral marketing is done with the Prometheus 'TED talk' a few weeks back, they're now kicking it up a gear with a new advert from the fictitious Weyland Corporation. And it's pretty brilliantly creepy.
Centering on David, the butler and maintenance man of the central Prometheus ship, this two and a half video acts as a showcase for the delightfully strange talents of Michael Fassbender. As cheerful promotional jargon swirls around him, David explains the advantages of using robotic employees over their human counterparts, pushing the fact that he's more than capable of carrying out tasks that human beings might find…well… take a look for yourself:
Dark, chilling, blackly comic and genuinely intriguing, this is the best marketing we've seen since last year's Muppets extravaganza. What else ya got, Ridley?
About The Author