Iron Man 3 to shoot in China with Sir Ben Kingsley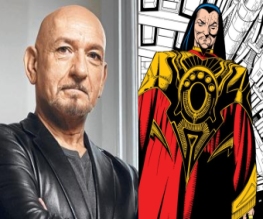 Considering that back in early 2008 the Marvel Cinematic Universe wasn't even a thing, it's all the more incredible to think that 90% of all news stories now seem to involve at least one of their superheroes. Or, at the very least, Scarlett Johansson's Black Widow.
With Marvels Avengers Assemble practically released already, albeit in a million pieces across a million news sites, the studio's hulking publicity department has started looking ahead. First up, after phase one of the Avengers Initiative has completed later this month, will be Iron Man 3, and director Shane Black may have finally found his villain.
With ambiguously ethnic rent-a-baddie Sir Ben Kingsley on board and a portion of the movie set to be filmed in China (co-funded by The Walt Disney Company China), there are rumours milling that Iron Man 3 will see the introduction of The Mandarin: a culturally insensitive descendent of Genghis Khan who draws various powers from his ten alien rings.
While there has been some aspersions cast on such whispers, the director of the previous two films, Jon Favreau, had certainly stated an interest in using the character in a third instalment. With The World Tree and its nine realms introduced in Thor, and playing key plot points in both Captain America: The First Avenger and Marvel Avengers Assemble, the time may be right to expand on the first two instalments' relatively limited mythology.
After all, it's Sir Ben Kingsley. And Sir Ben Kingsley doesn't wear helmets.
About The Author