New Sarah Jessica Parker flick gets dreadful poster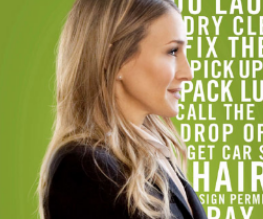 Ahh, Sarah Jessica Parker. After years on the small screen moaning about shoes and men, you've finally decided it's time to put all that aside, and begin a career as a proper serious actress. Enter I Don't Know How She Does It – a film about a Noo York Woman who's striving to Have It All in the modern world. What a…Huh. Well, the outfits are probably a bit less outlandish, if that helps?
I Don't Know How She Does It premièred its first trailer last month, and as of today has released its official poster. The poster is significantly worse. Take a look, and try and battle through the photoshopping:
Now the trailer makes this seem like a bit of fairly harmless fluff, but what's going on with the poster design? So much negative space, the strange decision to have her profile rather than face on, the unnecessarily massive "HOW"… it just looks deeply uncomfortable. What do you make of it?
About The Author