Dirty Dancing remake confirmed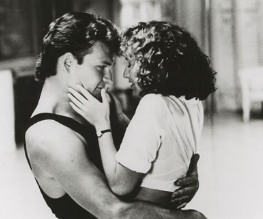 And you thought the first one was the time of your life, eh? Yep, it looks like it's time to chalk up another casualty in the Films That Hollywood Should Leave Bloody Well Alone brigade. Classic rom-com Dirty Dancing is getting a remake. Sorry, world.
For the four of you left that don't know, the 80s hit centres around a privileged teen named Baby who falls for rough-edged dance instructor Johnny Castle while at a holiday resort. Cue class differences, sequins, flailing limbs and watermelon quotes all round. Kenny Ortega (director of This Is It) has been brought on to helm the re-boot, and there's as yet no word on potential casting. It's going to be quite the challenge to find anyone mad enough to reinvent the iconic performances of Jennifer Grey and Patrick Swayze, but it looks like Ortega can't wait to get started. He stated:
"The opportunity to direct Dirty Dancing is like returning home for me…. Patrick Swayze set the bar for men dancing in the movies as Gene Kelly and Fred Astaire did before him. I believe everywhere you look there is evidence that the talent is out there and I can't wait to begin the process of discovering the next breakout triple-threats."
Yeah. We can't wait either. Nothing like yet another pointless venture, eh?
About The Author