New Trailer for Steven Soderbergh's Behind The Candelabra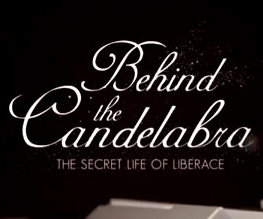 Liberace biopic Behind the Candelabra has been a labour of love for director Steven Soderbergh. Despite his name for success, many studios chose to withhold their involvement in the development of the project due to their fear of it being "too gay". Luckily, HBO (the name of risque entertainment nowadays) had no such qualms and have just released a trailer in preparation for its 9 p.m. screening on Sunday, the 26th of May.
Michael Douglas takes on the role of Liberace while Matt Damon co-stars as his young gay lover Scott Thorson, retelling the events of their covert, five-year relationship. There's glitz, there's glamour, there's pomp and enough hair to make it quite popular at the 2013 Cannes Film Festival. With a supporting cast that includes Dan Aykroyd (as Liberace's long-term manager Seymour Heller), Rob Lowe (as a plastic surgeon) and Debbie Reynolds (as Frances Liberace), Soderbergh has assembled quite the capable crew in his bid to bring a vivacious personality to big-screen life.
Are we hoping this makes it way to our own TV screens? Or are we happier with our own imaginations? Tell us how you really feel!
About The Author