New Water for Elephants Trailer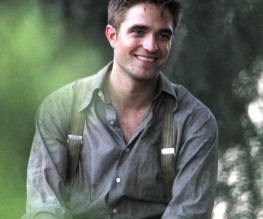 There's a new Rob Pattinson/Reese Witherspoon vehicle in town, and we've got the trailer. Adapted from a novel, Water for Elephants is a love story between a young student (Pattinson) and a cruel trainer's wife, Marlena (Witherspoon).
The aspiring vet has a breakdown after learning that his dad is in debt because he was treating animals for free.
So he jumps on a train and befriends a dwarf called Walter, who introduces him to the mysterious world of the travelling circus. To be frank, it looks pretty shoddy, and is only slightly redeemed by elephants doing tricks in it.
The circus drama has a provisional UK release date of April 22nd, if you're interested.
About The Author