Nick Cave signed up for Crow remake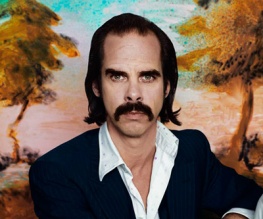 It has been confirmed that the forthcoming remake of 90s cult film The Crow will be written for the screen by Nick Cave.
The Aussie singer-songwriter, who cut his screenwriting teeth when he scripted 2005's The Proposition, is taking over writing duties from director Stephen Norrington. Fans will be hoping the lyrical talents Cave displays when writing for his band The Bad Seeds continue to transfer well to the screen.
The original film, which was released in 1994, tells the story of a murder victim who is raised from the grave by a mysterious crow in order to avenge his violent death. Inspired by a critically acclaimed graphic novel, it was dogged by superstitious rumours after star Brandon Lee died on set when a stunt pistol misfired. Let's hope the remake's prop crew are a little more caw-tious, eh? Eh? You know it.
About The Author