No happy ending for Mirren's madam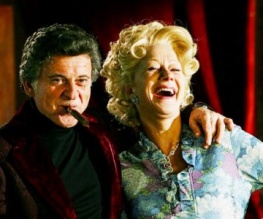 Love Ranch, a film about the first legal brothel in America, is set to go straight to DVD in the UK after a disastrous box office showing Stateside.
It sounded quietly promising – the cast and crew are awash with Academy Awards, with stars Joe Pesci and Helen Mirren as well as director Taylor Hackford all past winners. We like Hackford – his directing credits include 2004's Ray, plus he's married to Mirren herself. Which is pretty cool.
The story – a couple who set up a series of illegal brothels, eventually get licensed and then launch into extravagant tax fraud – doesn't really grab you, but Best For Film was quietly hopeful that something worthwhile might be wrung from the essentially grimy tale of the Mustang Ranch and its smuttily entrepreneurial managers.
However, the $10 million that the film cost to make has barely been dented by a paltry $135,000 in ticket sales, so a theatrical release in Mirren's native UK has been judged a further waste of money. Mirren reportedly spent time with prostitutes in Nevada to prepare for her role as madam Grace Bontempo, but even the promise of yet another nude scene by the infamously clothes-shy actress hasn't been sufficient to draw in the punters. Still, with five more films (The Debt, The Tempest, Brighton Rock, Red and Legend of the Guardians: The Owls of Ga'Hoole – got that?) coming out this year alone, she can probably afford the occasional howler. Better luck next time!
About The Author