Patel still in the slums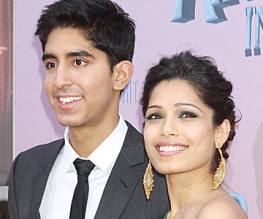 When Dev Patel starred in the multi Oscar winning Slumdog Millionaire, his acting career seemed set to sky rocket. But the 20 year old from Harrow has spoken out against prejudiced Hollywood casting directors, who have limited his role offers to that of terrorist, cab driver, or brainy geek.
Patel has admitted struggling to follow up on the success of his big screen debut. He claims that, despite looking for work to showcase his versatility, 'Asian actors are rarely sent Hollywood scripts that are substantial or challenging'.
The young talent's part in £100 million action movie The Last Airbender, out on Friday, has also sparked controversy. The film is based on a children's television cartoon in which the main characters are all Asian. When the film premiered in LA last month, protestors gathered outside the cinema to question why white actors had been cast in the leading roles and Asian actors – including Patel – left to play the villains.
Slumdog love interest Frieda Pinto has triumphed recently in scooping a part in Woody Allen's latest film. The real life love birds have marked a step forward for Asian actors in Hollywood, but it seems that there is still a long climb ahead to get to the top.
About The Author