Nobody wants to see The Human Centipede 2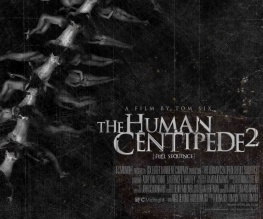 BFF is sad to report that Tom Six's follow-up film to his original piece of nightmare nonsense, The Human Centipede, has flopped rather dramatically at the box office. According to Digital Spy, The Human Centipede 2: Full Sequence has only taken £942 in its first weekend compared to the £6145 which the first film took (that is so much money!). Seeing how much fuss there was made around the film – which was initially banned in the UK – we really expected a few more ticket sales.
Here, at BFF we remember the good old days when people didn't mind a bit of horrific, traumatising, insect-themed violence. Sadly those days are gone, and with them – if we don't act fast – Tom Six's career. Please people, if you want to see the third and final instalment of the Human Centrilogy, send in donations.
And make sure to tune in tomorrow for our review of the film.
About The Author