Nolan and Blakeson teaming up for Hell and Gone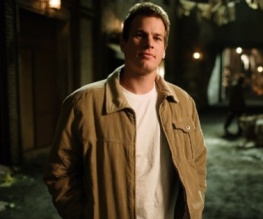 Nobody can look at Jonah Nolan, brother to director Christopher Nolan, and his list of work and say he hasn't written some incredible films. Memento, The Prestige – The Dark Knight?! This guys knows what he's about. And that's not to say that British film maker J Blakeson has nothing to offer either; his crime drama The Disappearance of Alice Creed was evidently as great as we thought because Warner Bros' has set him to direct their latest upcoming period drama – Hell and Gone.
Exact details of the film are still few and far between but it will apparently be set as a romantic drama, revolving closely around The Great Chicago Fire of the late 1800's. Nolan's previous experience of writing about that era, namely with The Prestige, will definitely assist him in creating a gripping story. Together with Blakeson's fantastic ability for a thrilling narrative – Hell and Gone will certainly have the makings of a great film.
About The Author