Willis, Murray and Norton join the new Wes Anderson flick.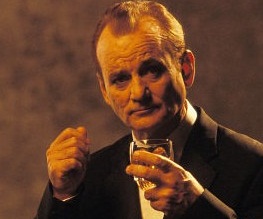 Some huge names have today been linked to writer/director Wes Anderson's new project, Moon Rise Kingdom, including Bruce Willis, Bill Murray and Edward Norton. Also reported as being in talks are Frances Mcdormand and Tilda Swinton.
Nothing has been made official yet, but if these heavyweights all come together this could be a real gem. The script, written in collaboration with Roman Coppola deals with the tale of two young lovebirds in the 1960's who fly the coop, prompting the people of their New England home town to attempt to track them down. Willis is lined up to play the local sheriff, who has eyes for the mother of the missing girl, played by McDormand- who is married to Murray's character. Norton is set to play the leader of a scout group who are also dispatched to track down the missing youngsters.
This is promising news, the roles sound perfect for each of the stars linked to them and it will be exciting to see what Anderson can do with this tantalising lineup. This one is firmly placed in the "one to watch" category
About The Author