Orlando Bloom is tache-tastic in new trailer for Main Street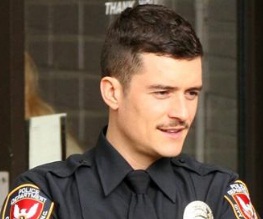 The latest trailer for Main Street is a little shorter than the version released in 2010 and it focuses more on the relationships between Harris Parker and Mary Saunders (Amber Tamblyn and Orlando Bloom's characters), as well as Gus Leroy and Willa (Colin Firth and Patricia Clarkson's characters).
The story is centred around the residents of a small Southern city whose lives are changed by the arrival of a stranger with a divisive plan to save their decaying hometown.
Shot in 2009, Main Street will be available on video on demand in the United States on the 5th August before opening in cinemas there on the 9th September. And despite the two leading stars being British, a UK release date has still to be confirmed.
Do you think Orlando's Fuzz is blooming brilliant? Let us know below
About The Author