Oz: The Great and Powerful poster is a little intimidating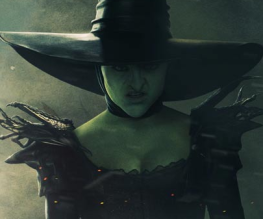 Oz: The Great and Powerful has had a rather troubled production, but the Sam Raimi film is finally approaching landing trajectory. We've had a lovely and rather busy poster, a trailer featuring a sickly-looking James Franco and now we have been given a scary new poster of Oz that is at once completely recognisable, and yet completely unrecognisable. Don't understand? Take a look at this (click to embiggen!):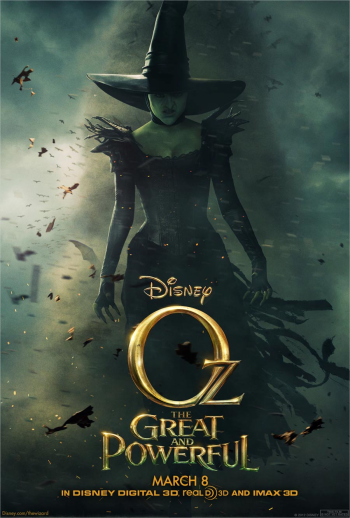 Impressive, no? It's clearly The Wizard of Oz's Wicked Witch of the West, pre-melting of course. She sort of has an expression like the girls from The Jersey Shore, but obviously she's more green than luminous orange. Here's the question though: who the hell is that beneath the prosthetics and make-up!? It might be one of the Oz: The Great and Powerful cast doubling up their roles, but it's not Michelle Williams, she'll be playing Glinda. Rachel Weisz? Mila Kunis? Zach Braff? Has Sam Raimi managed to keep a lid on the actress playing The Wicked Witch in Oz: The Great and Powerful for all this time? That's darned impressive work.
Let's hope all the mystery will pay off when Oz: The Great and Powerful gets flung by a tornado into UK cinemas on 8th March 2013.
Are you excited for Oz: The Great and Powerful? Who in Oz is that playing the Wicked Witch? Any ideas?
About The Author