Pattinson and Pearce get bloody in the Outback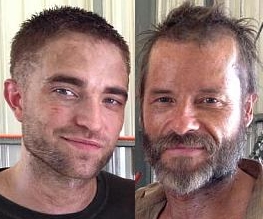 Entertainment Weekly has scored the first image from David Michôd's new film The Rover. From the looks of it, the Animal Kingdom director has been true to his promise of this being a "chillingly authentic and menacing" flick. The Rover takes us into the near future where a financial collapse has seen many take to the Australian Outback looking for left over riches in the remaining mines. Eric (played by gaunt-looking Guy Pearce) has had his car stolen by a gang of dangerous criminal. It being his last possession on earth, Eric wrangles their left over crew member, the naive Reynolds (Robert Pattinson with really bad teeth), to track then down and get it back.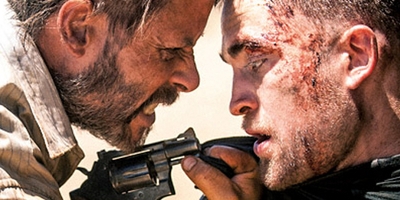 The screenplay, written by Michôd, is based on a story that Joel Edgerton (of Warrior fame) penned. It seems Edgerton is a bit of multifaceted fellow, not just scoring parts in movies like King Arthur, Zero Dark Thirty and this years buzz movie The Great Gatsby but also is an avid writer with 4 short films, 2 original stories and the screenplay for the film Felony (which is now in post-production) to his credit.
Do you buy Edgerton as a writer? Does it incite your curiosity for The Rover and make it a definite miss in your book? Have your say!
About The Author