Paul Bettany Signs Up To The Tourist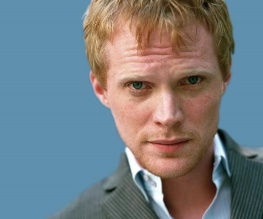 After a lot of speculation and delay after delay, it seems that The Tourist has finally started shooting. It stars Johnny Depp and Angelina Jolie, and according to today's reports Paul Bettany has also signed on to play a role in the film.
The film has been surrounded by controversy for a while, firstly for the fact that it's been in the works for so long without actually ever being made, and secondly because of the alleged problems Mrs Depp has with Johnny doing a sex scene with Angelina Jolie. After gaining a reputation as a man stealer, could it be that even the beautiful Vanessa Paradis isn't safe from Angelina?
The film follows Jolie's Interpol officer crossing paths with Depp's tourist, a man looking to recover from a broken heart. Though it hasn't been announced what role Bettany will be play, we're crossing our fingers for a no-good baddie, as that's what Bettany does best. As well as invisible best friends. But we reckon that'd be difficult to write in.
Excited about The Tourist? Let us know below
About The Author