Peter Stormare potentially battling Arnie in Last Stand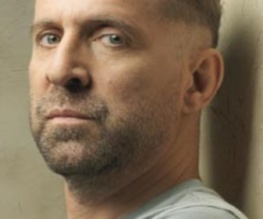 Oh, what was that Arnie? You're only popping back for one teensie role in The Expendables? LIES. Arnie is definitely back on the job market. Not only has he signed up for The Expendables 2, but he's also the leading role in Last Stand. So far, the casting has been kept very hush hush for Jee-woon Kim's (A Tale of Two Sisters, The Quiet Family) latest project, with only Arnold Schwarzenegger confirmed to star. But now we have reports that Peter Stormare is "in talks" to play the chief villain's henchman.
Arnie plays a small-town Sheriff with a big-city back-story involving a failed operation as an LAPD officer. As you can guess, the only threats imposed upon the town consist of an menacing growth of tumble-weed. Meanwhile, an infamous drug lord (not yet cast) has spectacularly escaped from an FBI convoy and is now racing towards the Mexican border, along with one unlucky hostage and a host of savage gang members (potentially including Stormare). And which small town do they need to hurtle through? Summerton Junction of course- aka the Arnie residence. This particular spot is the last available chance the FBI will have to intercept their journey before they are beyond the realms of American law. It is where they will stage their last stand, if you will. Will small-town Sheriff find the courage to face real criminals again? Or will he surrender all the action to the big guns?
About The Author