Philomena wins MPAA appeal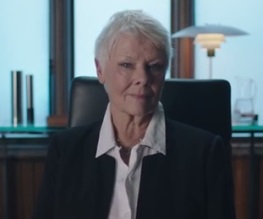 The Weinstein Company's unconventional campaign to save new drama Philomena from the audience-limiting stigma of an R rating has been succesful, with the MPAA amending the film's classification to a teen-friendly PG-13.
In a situation to the one encountered by The King's Speech a few years ago, Philomena – the generally blameless tale of a woman looking for her lost daughter and the journalist who helps her – was rated R because it twice features the word 'fuck'. Generally speaking, one use of an extremely profane word is allowed in a PG-13, but two means an automatic shift to the prohibitive R rating.
The film's stars Judi Dench and Steve Coogan (who also co-wrote the film) took to YouTube to protest the ruling. The two clips, the first of which you can watch below, feature Dench reprising her legendary role as M with the support of Bond producer Barbara Broccoli. Coogan plays 'Agent 002', slipping in a jab at Adam Sandler for no good reason because why not? The second video's currently missing because FunnyOrDie's video embedder is balls, but we'll fix it when we can.
We thought Philomena was gorgeous, so it's great to hear that Stephen Frears' latest will have the chance to get the audience it deserves. Bravo, M! Sorry we spoilered your death that time.
About The Author