Polanski is "free man" as Swiss reject extradition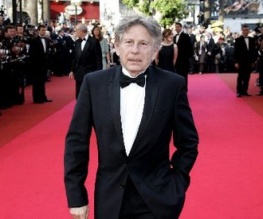 Roman Polanski is free to return to his home in France after Swiss authorities decided against extraditing him to the United States. The film director, who was arrested last September and has spent seven months under house arrest, has been wanted by federal police since he fled the USA in 1978 following unlawful sex charges.
A state department spokesman was said to be "disappointed" at the decision by the Swiss justice minister, who has foxed America's first opportunity to arrest Polanski since an international arrest warrant was issued in 2005. Polanski, a French citizen, is immune from extradition whilst resident in France and only left the country to accept an award at the Zurich film festival. He pleaded guilty to having sex with a thirteen year old girl in 1977 and spent 42 days in a secure centre undergoing psychological assessment, but claims he left the US because the judge sentencing him was about to renege on a previously agreed plea bargain.
Polanski has thanked his supporters and promptly fled back to the comfort of his home in France. However, his house arrest doesn't sound too strenuous… he has spent the last seven months banged up in a luxury Gstaad chalet boasting 1,800sqm of its own grounds, with a chef on call to provide deliveries. Best For Film wouldn't mind that sort of incarceration…
About The Author