Rachel Weisz in Psychosexual Drama. Let's hope it's mummyless.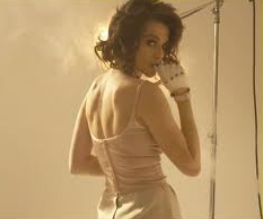 So after kicking Mummy be-hinds (the Egyptian walking dead, not your dear, sweet Mother), and fighting for the right to stop a seedy corporation in its unethical tracks, Rachel Weisz is set to add another element to her previous spunkiness.
Reuniting with The Constant Gardener director Fernando Meirelles, Weisz is putting away her metaphorical dueling sword in order to star in psychosexual drama 360. I'm always thrilled by new jargon, especially when it's a merging of two words (think "guesstimate") and the term "psychosexual" is one made up term to get me excited. What does it even mean? The the last film I saw that was described as "psychosexual" was Eyes Wide Shut and just seemed to focus on a big, underground cult. Who happened to wear nothing but masks. But Eyes Wide Shut has more in common with 360 then just being "psychosexual". They are both based on two works by Arthur Schnitzler. Something tells me that old Arthur has a bit of a fetish…
The story itself is said to be about a chain of sexual liasons which, like the title suggests, comes around in a full circle. So, it seems that whatever goes around, comes around, but in this case, it's going to be psycho.
About The Author