Rachel Weisz in the running for Bond 23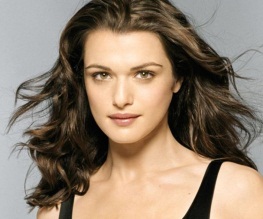 Crikey things move fast in movie land. Yesterday we told you that Bond 23 finally had the green light to start shooting, with Daniel Craig due to reprise the title role for the third time. Less than twenty-four hours later, we already have our first rumoured Bond lady, Rachel Weisz. This is just a rumour, so don't get over excited as lots can happen between now and filming. But one thing is for sure- Daniel Craig and Rachel Weisz would make a seriously attractive couple.
Nothing is yet known of the plot, so Weisz could end up as a baddie, intent on bringing down 007 using her female charms, or might just be another notch on the agent's bedpost. But with Eva Green, Caterina Murino, Gemma Arterton and Olga Kurylenko having played alongside Craig in his first two outings as Bond, one thing is certain- he sure prefers them brunette. In which case, foxy Weisz will have as strong a claim to the role as any other Hollywood hotties.
About The Author