[Rec] Franchise continues with new teasers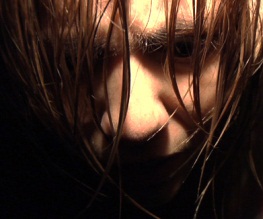 Two new teaser posters have surfaced for follow-ups to the 2007's terrifying [Rec], tying in to each other nicely and whetting the appetite for more POV-based zombie action. Taking the standard sequel suffixes of Genesis and Apocalypse, the poster for the first shows a drop of blood as the iconic "recording" dot, expanded to a full-on splatter for the second films image.
The original [Rec] was an absolutely terrifying ride, with an ending that will cause jumps and chills in even the most seasoned of horror veterans. The sequel also proved popular, and hopefully these new instalments can provide more scares in a similar vein.
It has been reported that Genesis will be a prequel, and Apocalypse the final chapter in the saga, with the two original directors taking one project each – Paco Plaza on Genesis, and Jaume Balaguero tackling Apocalyse.
Horror fans will eagerly await these new additions to the series, which look like appearing in autumn 2011 and 2012 respectively.
About The Author