Richard Ayoade and Jesse Eisenberg team up for The Double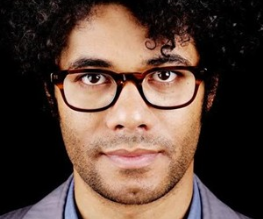 Ayoade. Eisenberg. Dostoyevsky. It's the stuff that (admittedly a bit strange) dreams are made of. After exploding onto the directing scene with the totally brilliant Submarine, it looks like Richard Ayoade is ready to tackle slightly heftier fare in the shape of a Dostoyevsky adaptation – and he's cast The Social Network's Jesse Eisenberg as his lead.
The Double, a novella Fyodor Dostoyevsky wrote in 1846 is a tragi-comedy centring on a government clerk who comes to believe he has a doppleganger working in the same office as him. As he becomes obsessed with this apparent double, who – he is convinced – is trying to steal his life, he slowly descends into madness. It sounds surreal, dark, funny and utterly different. Perfect for Ayoade, basically. We reckon that the combination of him and up-and-comer Jesse Eisenberg (who seems to be uniformly good in everything he does: Zombieland, The Social Network, Holy Rollers…) might be a rather good one. STAY TUNED, LITERATURE LOVERS.
About The Author