Richard Gere could star in The Best Exotic Marigold Hotel 2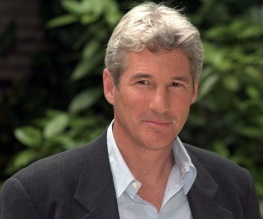 Somebody somewhere woke up this morning and decided that the world needed a sequel to The Best Exotic Marigold Hotel and that Richard Gere should star. The actor is apparently being courted for the project and if he says yes, not only should he rethink his life choices but he will join Judi Dench, Bill Nighy and Maggie Smith – who are all expected to reprise their roles. Gere would likely play the handsome American with twinkling eyes who gets all the ladies' petticoats fluttering, much as he did in that other film where he stays in a hotel, Nights in Rodanthe. BFF are willing to forgive Richard for this misdemeanour, as he was so very good in Arbitrage.
The Best Exotic Marigold Hotel somehow made $10 million worldwide when it was released in 2011, probably because your Gran saw it and then decided to take her mates one at a time. It also starred Penelope Wilton, Dev Patel and Maggie Smith in a slightly-racist-but-its-cool-because-it's-Maggie-Smith role. Shooting on TBEMH2 begins early 2014.
Do you really want to see Richard Gere thrown among the geriatrics? Let us know below.
About The Author