RIP John Barry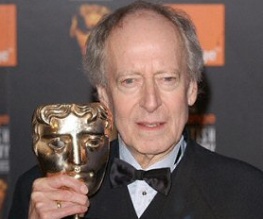 Legendary composer John Barry has died aged 77.
Barry's most famous scores included the iconic themes of films such as Zulu, Midnight Cowboy and Born Free for which he won two of his five Oscars. He also scored the first twelve of the twenty-two Bond films, creating the sensuous and brassy 'Bond sound' which dominated the Connery and Moore eras.
When not composing the scores for more than a hundred films over forty years, Barry found success in the 60s with the John Barry Orchestra, releasing five UK Top 40 hits in 1960 alone. He pioneered the use of synthesisers in film scoring and was also one of the first composers to use pop artists in his scores. We shan't rabbit on; it's clear he was an endlessly brilliant chap. Twitter's eulogistic mood was best summed up by Caitlin Moran, who observed earlier today that "without John Barry, James Bond would just have been some right-wing sex-tourist crashing a load of cars."
Amen.
RIP John Barry
1933-2011
About The Author