RIP Steve Jobs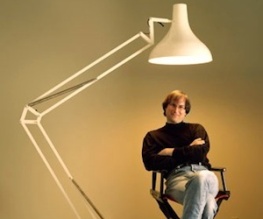 Entrepreneur Steve Jobs, who bought an obscure graphics department from LucasFilm in the 80s and turned it into iconic animation studio Pixar, has died aged 56.
Jobs originally acquired Graphics Group in 1986 with the intention of producing high-end graphics hardware, but after several years of unconvincing sales (despite the unquestionable quality of the Pixar Image Computer, which was used to produce its first short film Luxo Jr. and thereby gave rise to Pixar's hopping Anglepoise lamp mascot) the company branched out into producing commerical animations. In 1991 Pixar signed a three-film production deal with Disney, and four years later the animated landscape was changed forever when Disney/Pixar's Toy Story was released to universal acclaim.
After years of legal wrangles over the division of profits from their joint film ventures, Disney eventually bought Pixar in 2006. Steve Jobs' controlling stake in Pixar catapulted him onto the Disney board, with his 7% stock making him Disney's largest individual shareholder. Jobs also helped oversee the joint animation work of Pixar and Disney as part of a special steering committee.
Steve Jobs' innovation and entrepreneurial spirit contributed immeasurably to the amazing advances in animated film which audiences have enjoyed over the past twenty-five years. He will be sorely missed.
RIP Steven Paul Jobs
1955-2011
About The Author