RIP Robert Culp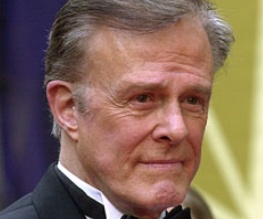 Acclaimed actor and screen writer Robert Culp died yesterday on Wednesday 25 March after falling near his home in Los Angeles.
Robert Culp shot to fame in his role as Kelly Johnson in I-Spy; the 1960s show that saw him teamed up with Bill Cosby as undercover agents. He was nominated for acting emmys for all three years the series went out on NBC. He also wrote seven scripts for the show, one of which earned him a writing emmy nomination. He also starred in episodes of Columbo and had a hit in the 80s with The Greatest American Hero, in which he starred as a tough-as-nails FBI agent. In 1987 he reuinted with Bill Cosby in The Cosby Show, playing Dr. Cliff Huxtable's old friend Scott Kelly. The name was a combination of their I Spy characters' names. One of his most recent recurring roles was a part on Everybody Loves Raymond as Warren Whelan – Debra Barone's father and Ray's father-in-law
Culp didn't just make an impact on the small screen, he also starred in the provocative flick Bob & Carol & Ted & Alice in 1969, played a memorable gunslinger in Hannie Caulder in 1971 and took on the role of the President in The Pelican Brief in 1994.
He is survived by his wife Candace Faulkner and his five children.
About The Author