Robert Pattinson quashes Catching Fire rumours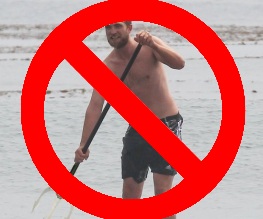 Heartthrob and aspiring actor Robert Pattinson has denied that he is to appear in Hunger Games sequel Catching Fire, breaking the hearts of the only six Twilight fans who've actually managed to read a book that isn't by Stephanie Meretricious.
Speaking in Cannes, where he was promoting new David Cronenberg film Cosmopolis, Pattinson admitted that last week's juiciest casting rumour even took him in for a few minutes. "I woke up this morning and saw all these things about me being cast in The Hunger Games… [my agent] was like no one's going to offer you that part. I was like, thanks for the reassurance." Do you think you managed enough 'like's there, Robert?
Anyway, it's a relief to know that the pale and interesting Pattinson won't be playing muscle-bound fisherman Finnick Odair. We think Channing Tatum, combining as he does an appropriately imposing physical presence with a new-found talent for, y'know, acting, might be a reasonable bet – however, the Internet seems to have its heart set on True Blood star Ryan Kwanten…
Any idea who Ryan Kwanten is? Let us know below!
About The Author