Robert Pattinson's Life Gets Even Better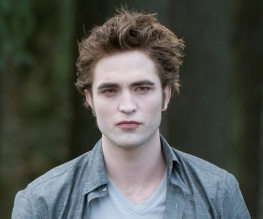 Obviously not content with being the anaemic lustful object of every girl on the planet, Twilight star Robert Pattinson has revealed that he is set to play opposite Uma Thurman in Bel Ami.
The film is an adaptation of the Guy de Maupassant short story of the same name. It's a story about an ambitious young Parisian journalist (Pattinson) who tries to further his career using an unusual method- sleeping his way to the top.
We're beginning to think that the poor man deserves a bit of a break. First he has to contend with being an international heart-throb by portraying an overly cheek-boned vampire, and now he has to pretend to enjoy sleeping with various exotic and beautiful women in Paris? Not only is Uma onboard to be taken advantage on, but also confirmed is Kristen Scott Thomas to play his mistress. According to Director Declan Donnellan there are at least two other female lovers still to be cast, meaning famous beauties everywhere are lining up to take a ride on the Pattinson train. What a life, eh? Let's hope he gets paid well.
About The Author