Russell Crowe confirmed for RZA's kung fu epic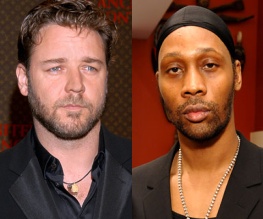 Surly action hero Russell Crowe is due to rediscover his badass side – in a film directed by the Wu Tang Clan's RZA.
The Man with the Iron Fist (no relation to the Marvel superhero) has been co-written by RZA and Hostel director Eli Roth, and will star the hip-hop megastar as a blacksmith in a remote Chinese village. We're guessing some antagonists will make an appearance and it'll all get violent. Fabulous.
RZA has yet to reveal the precise nature of Crowe's co-starring role, but he has helpfully explained that his character will be "the baddest man alive… he will knock you out." Frankly, even that is cool enough to make us start drawing headbands and Hadouken fireballs all over our special edition Gladiator DVD. We just hope that he's father to a murdered son, husband to a murdered wife and so on…
About The Author