RZA's The Man with the Iron Fists gets an animated prequel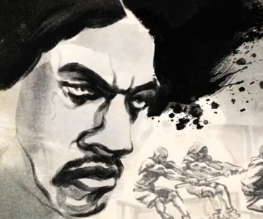 Don't get too excited, it's only 3 minutes long. But what a beautiful 3 minutes it is. The much-anticipated gore-a-thon The Man with the Iron Fists is coming to British cinemas this winter, and to whet our appetites we've been given a short in the style of traditional Chinese scroll art. Titled The Encounter It features RZA's character, The Blacksmith, aboard a Dutch trading vessel, when he has, as the title suggests, an encounter.
Even if you are not planning to see Iron Fists, with its Ricky-Oh level of violence, we strongly give this a recommend. It really is elegantly and lovingly made, and opposed to the actual movie, only contains a little murder.
The Man with the Iron Fists gives the homicide department at Scotland Yard a headache 7th December.
About The Author