Salt can't shake Inception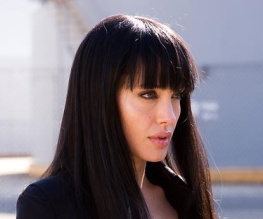 Phillip Noyce's new action flick Salt has failed to top the US box office charts despite taking over $36m in its opening week.
Christopher Nolan's visionary thriller Inception fought off the Angelina Jolie vehicle, starring WonderMum as a Bondesque secret agent who goes rogue after being framed as a Russian spy. Apparently, nobody's told her that Cold War films are a hefty twenty years out of date. (Or that that fringe makes her look like an Egyptian.)
Despicable Me, the supervillain animation starring Steve Carell, has dropped to a respectable third place, meaning that we are in the rare and happy position of seeing a Top 3 devoid of sequels and spinoffs. Inception's achievement is particularly impressive when compared to this summer's last huge release, The Twilight Saga: Eclipse – the hairy, bloody, teenage tripe managed only a week at #1, and is now languishing in eighth place. Lovely.
About The Author