Mark Ruffalo revealed as Hulk at Comic-Con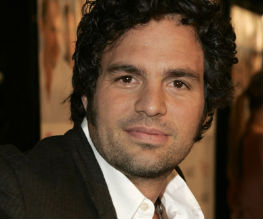 Mark Ruffalo has confirmed that he will play The Hulk in the upcoming Avengers movie. The announcement was made at Comic-Con this Saturday, with Mark Ruffalo commenting, 'It's like Hamlet or Romeo and Juliet – a new actor gets a crack at it every year. But really it's all heady stuff. It's exciting to be here. It's great to be a part of all this'.
Ruffalo may have his work cut out convincing Hulk fans, who were attached to Edward Norton's portrayal of the not-so-jolly green giant, but comparing the role to Hamlet is certainly a good place to start.
After the announcement was made, director Joss Whedon and the rest of the star cast – including Samuel L.
Jackson, Chris Evans, Robert Downey Jr. and Scarlett Johansson – joined Ruffalo on stage for a photo op that will have fan boys worldwide feeling tingly in their special place. Even director Joss Whedon could barely contain his excitement, joking that, 'I had a dream all my life, and it wasn't this good'. We know exactly what you mean.
The Avengers is due for release in 2012
About The Author