Sam Raimi confirmed for Oz prequel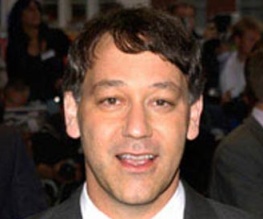 Spiderman director Sam Raimi has officially signed on to helm Disney's Oz The Great and Powerful, a prequel to the events of The Wizard of Oz which will explore how the Wizard ended up on the other side of the tornado.
Hopefully, this revelation will lead to news regarding the film's other great unknown quantity – the actor who will star as Oz himself. Robert Downey Jr has been repeatedly linked to the role, but nothing's confirmed.
Pulitzer Prize-winning playwright David Lindsay-Abaire, who wrote Robots and Inkheart, is attached to write the screenplay, so it looks as if the twenty-fifth or so canon addition to the story of Dorothy and her various disabled friends could be quite a zinger. At the very least, it should trump 1985's Return to Oz, in which Dorothy was given electro-convulsive therapy and made a flying creature out of a moose head and a sofa in order to escape punk/motorbike hybrids called Wheelers with her talking chicken. It's mental.
About The Author