Sam Worthington heads back to space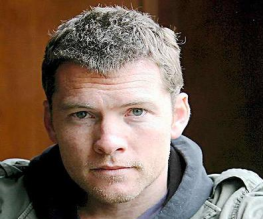 Sam Worthington has been confirmed for a new Warner Bros project, tantalisingly labelled as a "space war" film. Space war, huh? Sounds kind of familiar.
However unoriginal that might sound it's hard not to get excited when a film combines any form of the words 'space' and 'war'. As long as it's not Avatar 2.
Plot details are pretty much non-existent, but we do know that Aaron Guzikowski is starting to write the idea he pitched to the studio. Guzikowski already has Contraband, a smuggling thriller starring Mark Wahlberg, on the cards, with another script, Prisoners, being picked up by another director. He's clearly a screenwriter going places.
We thought Sam Worthington's monopoly on all big action films had stopped since his appearance in Last Night, but obviously the Clash of The Titans and Terminator Salvation star has come round to his senses. He is currently working on the Clash sequel, Wrath of The Titans.
About The Author