Sandra Bullock Passes On UK Premiere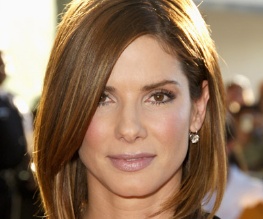 It's been announced that Sandra Bullock – who planned to come to the UK for the premiere of The Blind Side – has pulled out at the last minute. The glitzy affair was due to take place at the Odeon in Leicester Square, but at the news of Sandra's no-show the event has been toned down. No red carpet, we're afraid. So what happened?
According to official reports, Bullock has pulled out due to 'unforseen circumstances', but the surrounding rumours seem to imply that she's cancelled the event due to discovering her husband was unfaithful to her. Model Michelle "Bombshell" McGee has told US magazine In Touch that she and Bullock's husband James had an affair whilst Sandra was filming her Oscar winning The Blind Side.
Considering last year's Best Actress winner Kate Winslet has also just announced a split from her husband Sam Mendes, we're beginning to wonder if that particular Oscar is cursed. Careful how you tread ladies, it seems like some men just can't handle a powerful woman.
About The Author