Scorcese and De Niro to team up again?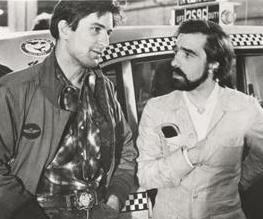 Martin Scorcese has confirmed that he will be collaborating with Robert De Niro on crime thriller The Irishman, with Gangs Of New York writer Steve Zallian reportedly polishing the script.
This is exciting news, as De Niro and Scorcese's past collaborations have included some of the most monumental films in American cinema, with Raging Bull, Taxi Driver, Mean Streets and others. The duo have not worked together since 1995's Casino.
The Irishman is based on Charles Brandt's novel I Heard You Paint Houses which follows Frank Sheehan, a mob hitman. Al Pacino and Joe Pesci have also been linked to the project, but no firm news has emerged on that front.
Scorcese directing De Niro in a crime thriller is a formula for success, and if this is to begin shooting next year as reports suggest, we could be treated to another masterpiece from the two icons as soon as 2012. We can't wait!
About The Author